I won this book on a giveaway from Marzie's Reads (https://www.facebook.com/marzies.reads/). She is a very well read, nice person all around!
Book Title: Hanna Who Fell From the Sky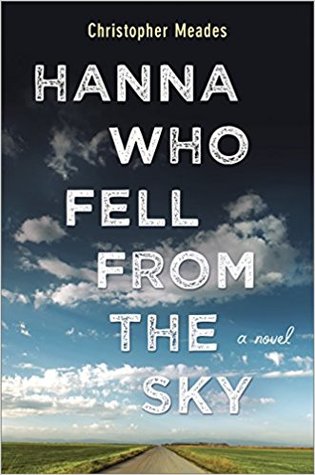 Author: Christopher Meades
Rating: 4/5 stars!
Book Provider: Marzie's Reads
My Review:
Hanna Who Fell From the Sky is a beautiful, lyrical book that will likely make me go out and read other books that this author publishes in the future. Hanna has a snappy wit, a strong backbone, and is overall a wonderful character. Her storyline reminded strongly of "It Ain't Me Babe" by Tillie Cole, only without the bikers, and dark pasts. She was spared all that, though apparently it was a close call in some scenes.
This book features strong religious themes, child abuse, and a mean drunk alcoholic father if you have triggers.
The characters in this were a mix bag of tricks-Hanna was easily my favorite, but I liked all her brothers and sisters as well, I hated Jessamina, Jotham, and a few of the others. I disagreed strongly with the church she attended. The entire thing is something that I wish wasn't true, but sadly happens in the world regardless.
Overall, I really enjoyed this. I flew through this book in about three days, trying to make the book linger but quickly finishing it at the same time so that I can write up a review. I really recommend this book, it's beautifully written and well worth the read.
Four out of five stars!